ROBERTA TROTTA ROSENBERG, RMT
REIKI MASTER-TEACHER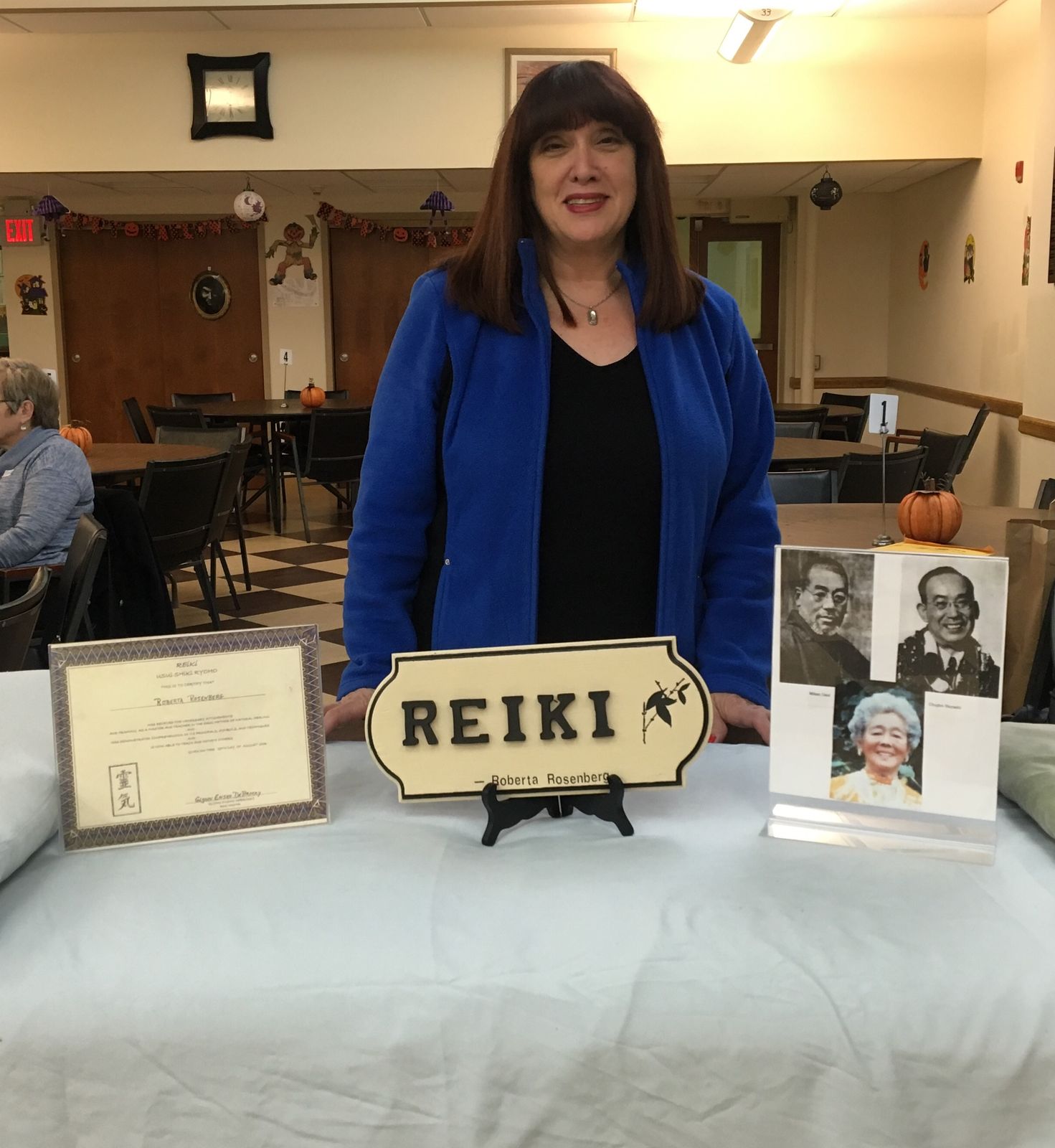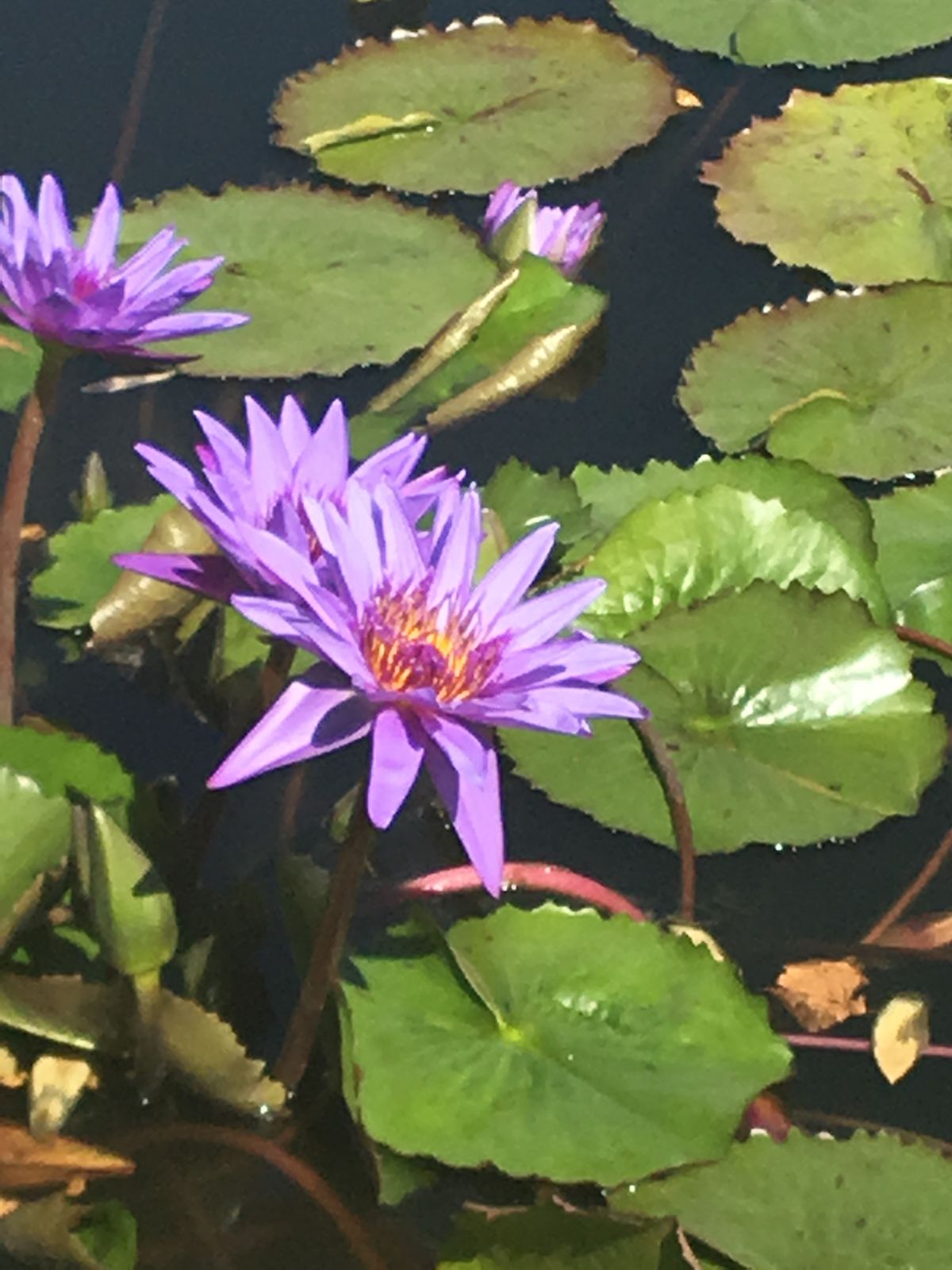 ABOUT REIKI:
REIKI is an ancient healing technique which originated in Tibet. In the 19th century, it was rediscovered by Dr. Mikao Usui. The Usui System of Natural Healing, taught by Dr. Usui, has been passed down by many REIKI MASTERS since then and is practiced throughout the world.
WHAT DOES REIKI MEAN?
REIKI (sounds like ray-key) is the Universal Life Energy that surrounds us in our environment and is present within ourselves. The "rei" is the overall universal energy while the "ki" is the actual life force that flows with all living things.
The life force of ki starts from the moment we are born. Each day when we wake up, ki is present in our lives. We use it during the day whether at work or in general daily living activities. When we use ki each day, it can easily be depleted from our bank of energy life force. Here, people can struggle with various physical and emotional difficulties, creating multiple levels of stress and exhaustion in their whole body.
WHAT IS REIKI?
REIKI healing energy flows through the hands of the REIKI MASTER directly to the person receiving REIKI whether they are gently touching you or from a distance without direct physical contact.
. REIKI HELPS YOU
- Relax and reduce stress
- Strengthen your Immune System
- Reduce pain
- Release energy blocks in the body and mind.
- Achieve an overall state of calm and peace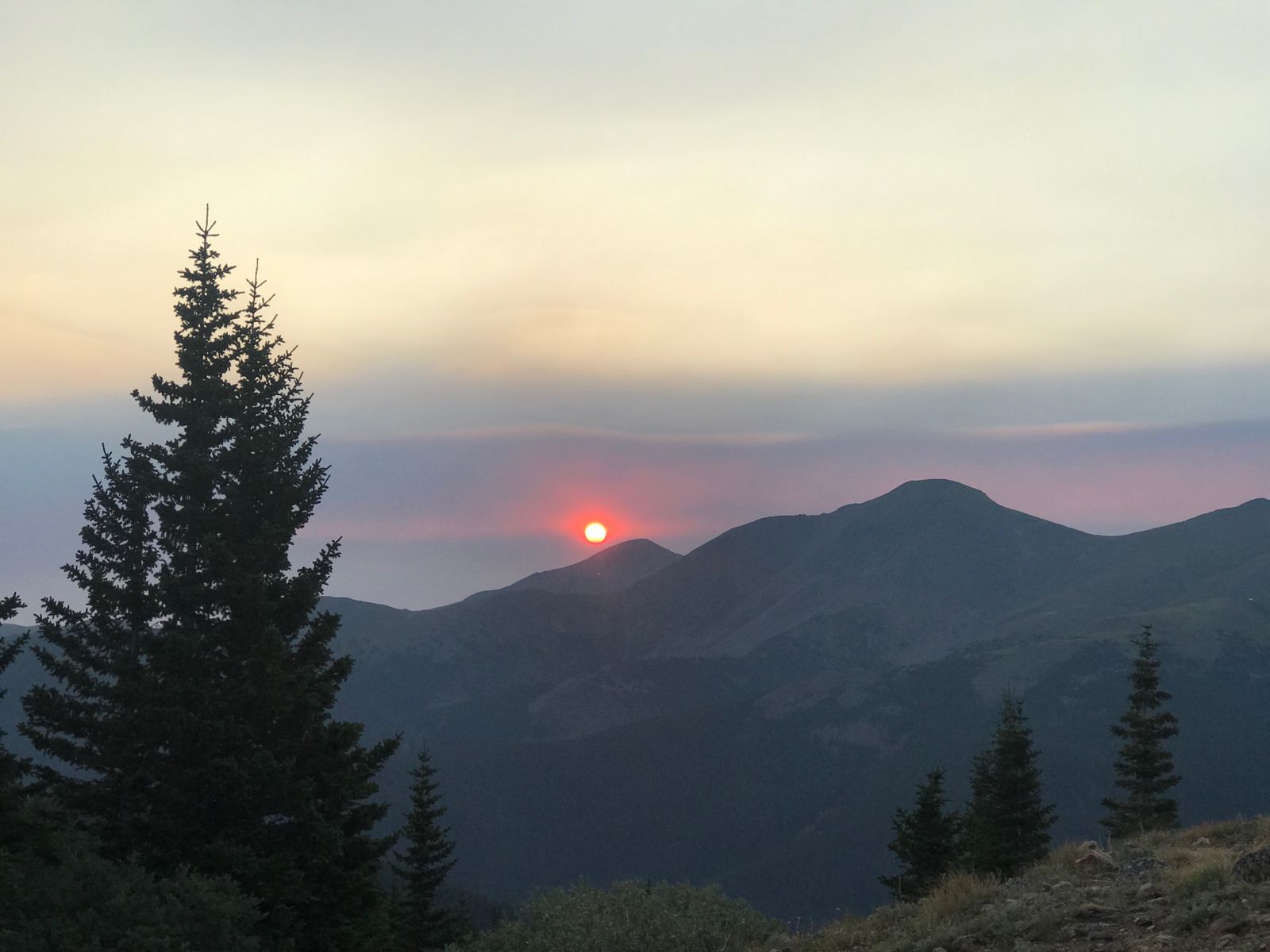 WHAT IS A DISTANT REIKI HEALING SESSION?
DISTANT REIKI is powerful healing energy given to you in your home or another environment. This is a very powerful form of energy healing that has the same effect as an in-person REIKI session. You can, also, arrange to have DISTANT REIKI given to another person, whether in their home or in a hospital setting. If you want DISTANT REIKI to be given to someone else, you should ask their permission to receive a session.
HOW IS DISTANT REIKI GIVEN?
DISTANT REIKI is best received while you are sitting or lying down and not engaged in any particular activity. If the DISTANT REIKI HEALING SESSION is for another person, have them tell you the best day and time for them to receive REIKI. Likewise, let them know they should be relaxing seated or lying down.
If the DISTANT REIKI HEALING SESSION is for yourself, try not to eat a large meal prior to the session. Also, drink a fair amount of water after your session is completed. If the session is for another person, they should be informed about not consuming large amounts of food and drinking water afterwards, if possible..
Electronic equipment that is nearby should be turned off. If you must have a cell phone nearby you, put it on vibrate. If you are giving the REIKI session to someone else, please inform them of this, too.
HOW DO I ARRANGE TO RECEIVE DISTANT REIKI?
If you wish to receive a DISTANT REIKI HEALING SESSION from Reiki Master Roberta-
. You can email a picture of yourself, giving specific information about what you would like
for your session.
. Include your phone number in the email so Reiki Master Roberta can contact you for a brief
dialogue prior to and/or after your session, if necessary
. Decide on the specific day and time you wish to have your DISTANT REIKI HEALING SESSION
HOW DO I ARRANGE DISTANT REIKI FOR ANOTHER PERSON?
. Let the person know you want to send them DISTANT REIKI and get their permission
. Please email a picture to me of the person, if possible
.. If the person is to have surgery, please let Roberta know what time the surgery is so that
DISTANT REIKI can be given either prior to or after surgery. DISTANT REIKI is not given
during an operation.
30 Minute DISTANT REIKI SESSION - $50
Please make payment to reikithesource.com prior to your DISTANT REIKI HEALING session
* * * * * * * * * * * * * * * * * * * * * * * * * * * * * * * * * * * * * * * * * * * * * * * * * * * * * * *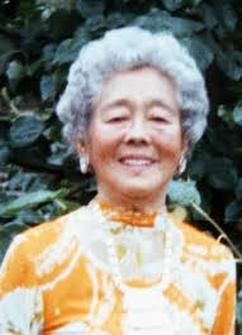 Hawayo Takata who brought REIKI to the USA
TAKE A REIKI CLASS - FILL YOUR WORLD
WITH GREAT LIFE FORCE AND
ABUNDANT ENERGY!!
RECHARGE YOUR LIFE
BOOST YOUR PHYSICAL, EMOTIONAL
AND SPIRITUAL SELF TO A NEW LEVEL!!
REIKI can be given to yourself or another person. REIKI is very different from other healing techniques. Special REIKI ATTUNEMENTS are given by REIKI MASTER-TEACHER Roberta that prepare you for the flow of healing energy from your hands. Once you receive an ATTUNEMENT, REIKI healing energy remains with you for life.
REIKI I CLASS
Learn the history of REIKI and how it works.
Learn how to sense energy flow through your hands.
Learn hand positions to transmit healing energy to yourself.
Learn to scan the body to detect decreased energy flow.
Learn hand positions to transmit healing energy to others.
Receive special REIKI I ATTUNEMENT to deliver energy.
REIKI I certificate given at class completion.
COST: $150.00
REIKI II CLASS
Learn ancient REIKI symbols and their use.
Learn how REIKI is given from a distance to others.
Learn about the mind and body interconnection toward health.
Learn additional techniques for scanning and sending REIKI healing. energy.
Learn additional hand placements for specific energy blocks.
Receive special REIKI II ATTUNEMENTS to deliver higher energy healing.
Learn how to maintain and build a REIKI practice for your life.
REIKI II certificate given at class completion.
COST: $150.00
(There is a $25 discount if you take both classes together)
PLEASE CONTACT REIKI MASTER ROBERTA at reikithesource@aol.com
for further information about REIKI healing sessions, classes and/or general questions.